Birthday gifts come in all shapes and sizes, just like the individuals you are buying presents for. The best gift to give is one that you know the person would wish to receive. A birthday gift does not have to be expensive, though it is usual for the birthdays ending in '0' to be more significant and you may wish to club together with others to buy a more substantial gift than you would in other years. Here are some gift ideas from newborn to centenarian!
Children
For a newborn, families can be overwhelmed by too many toys, so you may want to make a gift that will be a treasured possession long past the first year. Consider a present that helps out the parents like a night-light, an interesting mobile or a musical box for the crib that plays music that parents like yet will still soothe baby.
Toddlers 1 to 3
Pick gifts that are tough enough to cope with rough play. A toddler building, gardening or baking set will last them for years. Other gifts are riding toys, play tent or an introduction to Lego with Duplo bricks.
Preschoolers 3 to 5
Preschoolers gain new skills every day, so your gift can encourage sports, artistic pursuits, fine motor skills, language and problem solving. Introduce them to board games and mechanical toys and junior versions of their parents work or hobbies such as junior golf clubs or a kitchen set.
School-Age children 5 to 9
The Pie Face Game is this season's top gift and will have all the family involved. This is a great time for puzzles and building toys. Choose a Lego set that builds more than one item for hours of fun. Awaken their interest in science with a chemistry or electronics kit. A scooter will have them on the move.
Tweens 9 to 12
As kids get older, gift-giving gets a bit more difficult. These are the ages to test their skills, so introduce them to a multi-model building set or a cookbook if they love being in the kitchen. If in doubt, ask the parents.
Teens and Young Adults
From the teen years onwards, this is where you need to know them well to get the right gift. Technology has a strong presence in teen gifts. Check out the top sellers for their XBOX or Nintendo Wii. A set of good wireless headphones or speakers will be appreciated. Or a mini projector they can hook up to their smart-phone to watch a movie on the wall. If in doubt, teens tend to love gift cards.
Adults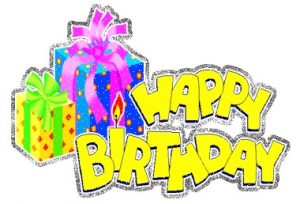 Whether family or close friends, you want to gift them something picked out especially for them, that you have spent time and energy getting that's a gift they'll love. Whatever you get, add a personal touch to make it unique by adding a personal touch, either by having it engraved or making an effort with the wrapping. I recommend you to check birthdaygiftsforher.ca – some lovely ideas are there so don't miss it.
First, consider their hobbies and activities, not all guys are about drinking and sports and not all girls love jewellery or everything pink. Do they have a favourite sports team? Buy the new team shirt, tickets for the next game or get a signed photo of their favourite player. Do they care about fashion? Get a new shirt for him that he can wear with his suit and with jeans and trainers, for her a piece of jewellery to set off an outfit. Whether they collect figurines or comics, check to see if there is a latest edition they haven't yet got or search out a limited edition. If they love a particular author get a signed copy of one of their books. If they love their Box or Wii a new game app is another idea.
Experience gifts are popular, driving off-road or in a Ferrari, tandem sky-diving or horse-riding are just some the choices. Perhaps a cookery class or course, a session with a personal trainer in their sport. An art class to learn to make stained glass or learn the history of art. Perhaps you would like a spa day or offer them a spa day at home with you. Be creative!
For those with partners, make your birthday gift romantic as no one else will! A selection of their favourite movies to cuddle up together with. Invite your partner out so that you can spend time together, this can be a meal, a picnic at your favourite spot or a night away in a hotel. Fill a mason jar with love coupons that they can trade in. These can include the promise of a massage, painting her nails, doing his chores for a night and having a date night. The list is as long as your imagination.